Model SR-FSF-300T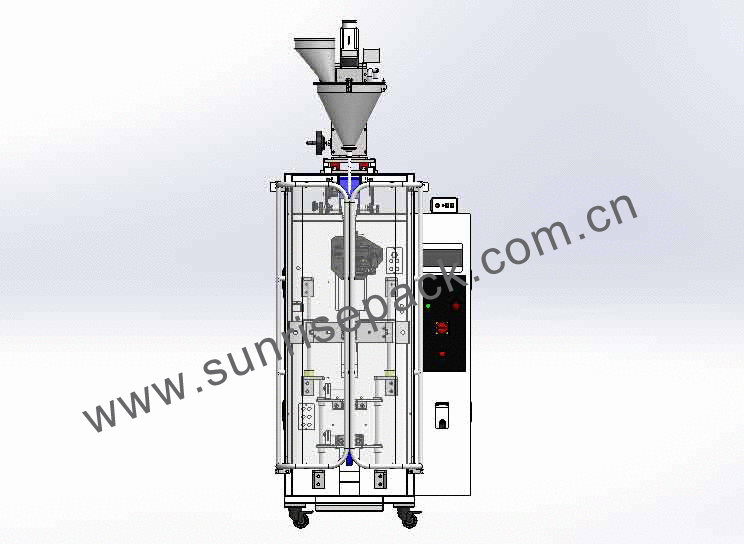 Application
This machine is widely used in pharmaceutical, food, and health-care product industries, such as coffee, milk powder, solid drink, protein powder, etc.
It can realize automatic mesauring, bag forming, filling, sealing, cutting, counting functions, and meet customer's personalized packaging requirements such as nitrogen gas flushing, dust exhausting, etc.
It is specially designed for personalized and customized powder packaging, it's flexible to change among various exquisite bag shapes, such as round corner, double opening, Japanese and Korean style dotted line, etc. It aims at rapidly gaining market share for new product with pretty low cost.
Feature
1. Panasonic PLC with touch screen control system, intelligent operation, quick and convenient to change production parameters, such as filling range, packing speed, etc.

2. Servo motor controlled filling system assures accurate and stable filling, convenient adjustment of filling range.
3. One machine can pack both powder and fine granule products, can get high quality/price ratio.
4. Adopts unique 3 in 1 function auger for measuring, nitrogen gas flushing, air exhausting; super long auger extends to the bag bottom to avoid rising powder and assure tight sealing; incised from whole block of SS304, no welding part for accurate measuring and longer life-span.

5. Adopts lock design mold forming which can realize two procedures at the same time: bag forming and vertical sealing, it can avoid film deviation for beautiful bag.
6. Adopts unique inclined sealing, avoid hot sealing block from touching filling tube, assure fluent filling and no sticking, keep product's physical state and natural features no change so as to guarantee product's original quality.
7. Equipped with double easy opening devices, unique easy tear notch on the vertical sealing works together with easy tear on the horizontal sealing to realize real easy opening for each bag.
8. Two air-cooling devices can be found under vertical sealing and horizontal sealing respectively, they are used to quickly cool down the hot sealing seams to guarantee quick cutting without burrs.

9. Mold cutter made of imported Japanese steel can provide exquisite shape, neat and beautiful cutting without burrs; long life-span, no need to change under normal conditions in 5 years.
Main technical parameters
| | |
| --- | --- |
| Maximum Bag Size | L:180 mm W:50 mm |
| Capacity | 30-60 Bags/Min |
| Max Filling Range | 40 ml |
| Power | 220 V, 50 HZ, 3.5 kW |
| Air Consumption | 0.2 L/Min |
| Weight of Machine | 350 Kgs |
| Dimension (L*W*H) | 810*1066*2622 mm |
| Packaging Material | Heat-sealable Lamination |
Depending on product property and filling volume
Other Picture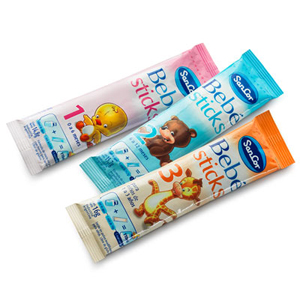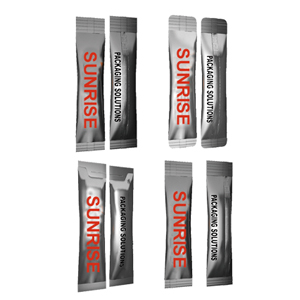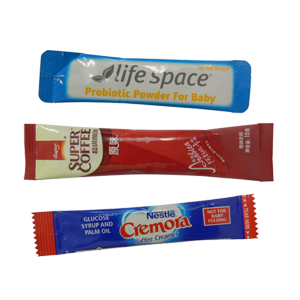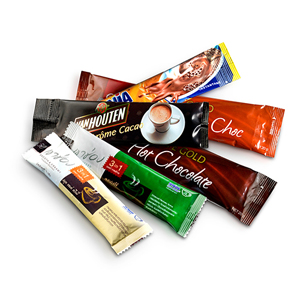 Machine video