Established in 1986, the corporation is specialized in producing various packaging machine and food machine...etc. As a manufacture, SUNRISE PACKAGING MACHINERY GROUP have aware of providing high quality machines and consummate service are most essential part. We have registered trademark in Germany, also aim at focusing on the customer and serving the economic market, SUNRISE gradually implement diversified policy, producing and exporting all kinds of optimized and delicate packing such as AL/PET/PE, BOPP/PE, PET/VMPET/PE and TEA-LEAF FILTER PAPER.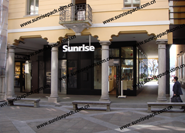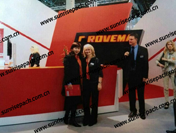 Our Europe Show Room SUNRISE president meets Europe partner
With over than 20 years of experience in this field , we deserved "ISO9001:2000" and we were the first manufacture to obtain "Europe Counties Quality Certificate of CE system" for all packing machines we produced, and we gain confidence of our customers over 110 countries around the global , such as U.S.A., Canada, Egypt, Turkey, Iran , Russia, Malaysia.
Manufacturing of wide range of packaging machinery, our core production strength lies in the high quality raw material such as all stainless steel, famous branded electronic devices (Omron, Siemens, Fuji, and Mitsubishi).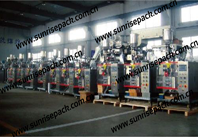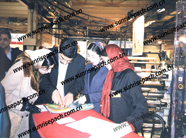 SUNRISE workshop SUNRISE attends abroad Exhibition
Attention to detail, professional service, distinguished quality products and going the extra mile for our customers are the hallmark of SUNRISE. Supported from own manufacturing plants and R&D center, through troubleshooting department, SUNRISE can assure a strict quality control check of components before assembly, guaranteeing highly performing and long-lasting machines.
The successful growth of SUNRISE could never have been achieved without the support and co-operation of the companies who put their trust in our products. We owe a debt of gratitude to those companies and offer the promise of our continuing service and bold support to them.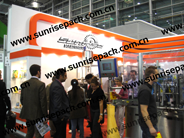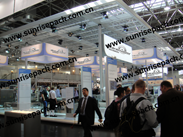 Overseas Exhibition Overseas Exhibition
Our Honor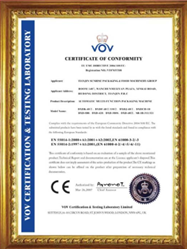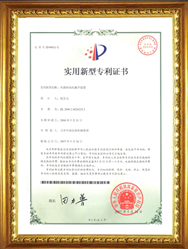 CE Certificate Letter of Patent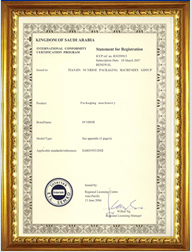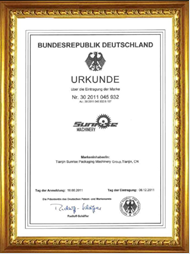 SASO Certificate Registration in Germany
R&D CENTER:No. 204,Weiguo Road,Hedong District,Tianjin,China
FACTORY:Beichen Industrial Zone,Beichen District,Tianjin,China
TEL:+86-22-24412601, 24412602, 24717398
Cellphone: +86-13802154878
Fax:86-22-24328862
E-mail:annie-gm@sunrisepack.com.cn anniepack@vip.163.com
Website: www.sunrisepack.com.cn
One-stop Service
For decades, SUNRISE MACHINERY GROUP is keening to help its own
valuable customers to follow the example of "burden all your troubles to
SUNRISE & have all your relevant purchase there". You can have all your
packaging materials, designs, ...etc. from there. Our packaging material
has following features;
1. Adopt intaglio printing, help to avoid being imitated and fabricated easily;
2. Especially imported Janpanese Fuji high-speed printing machines, makes
package colors more fresh and bright, enhance brand image;
3. Using virgin material only, guarantee colors and air impermeability of
packaging bags;
4. Using food class auxiliary materials, guarantee products safety;
5. Various kinds of materials as customers' option, including paper/PE, filter
paper and many special materials, such as easy tear off line and BOPP film
which mostly suitable for packaging molasses, tea and cosmetics.
Particularly we are capable to provide newest PE monofilm, more economic
and available to be used both heat-seal and cold-seal machines.
SUNRISE PACKAGING MACHINERY is specilized to provide you with the
most suitable packaging solutions to you our valuable customer.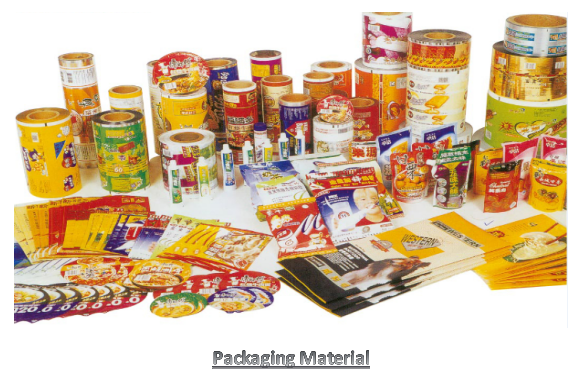 Individual Servise
For newly started business valuable customers, SUNRISE PACKAGING
MACHINERY GROUP is surly able to offer you machine rental offers.
For our valuable regular professional customers, SUNRISE PACKAGING
MACHINERY GROUP can provide with a warranty period with competitive
price, helping to enjoy reduced maintenance spare parts cost,