Model SR-FSJ/Y-900T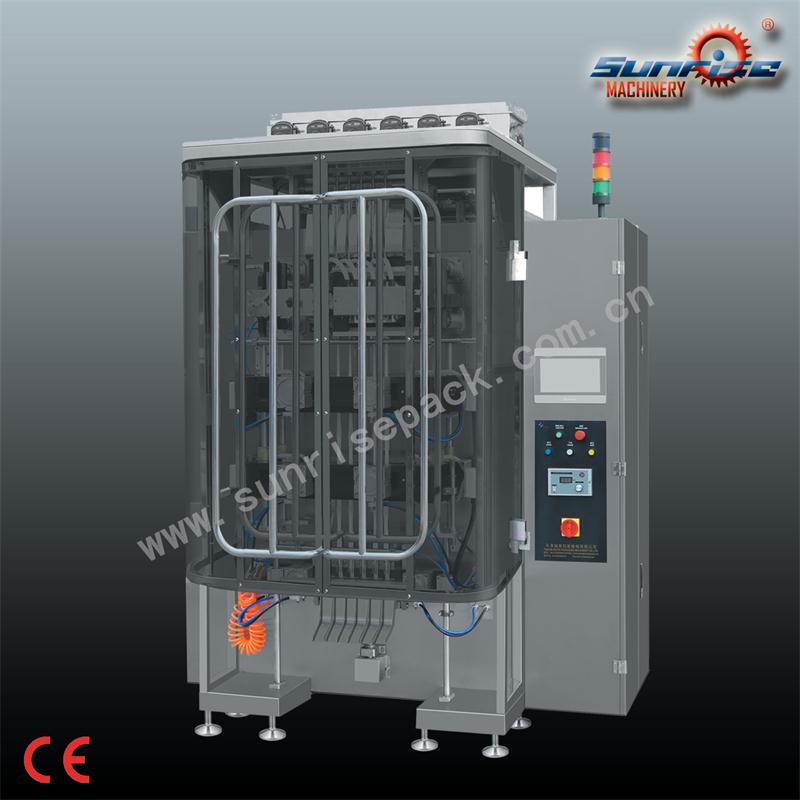 Application
The machine is suitable for mass production of viscous and non-viscous liquid and sauce product in medical, health care product, and food industries, such as ketchup, seasoning sause, juice liquid, mayonnaise, shampoo, chocolate paste, honey, syrup, juice, etc.
It can realize automatic measuring, bag forming, filling, sealing, cutting, counting, etc.
According to customer's personalized requirements, this machine can be connected with automatic cartoning line/canning line directly.
Feature
1. Up to 12 lines, the max. speed can be 500 bags per minute.

2. Adopts color touch screen with Panasonic PLC, reliable control, convenient to change production parameters, intelligent operation, low maintenance.
3. Equipped with CIP cleaning system connector, to enable 360-degree cleaning work after production.
4. Each pump is controlled by one separated servo motor for accurate and stable filling (gear pump, U-bar pump), and convenient adjustment of filling range.
5. Double jacket hopper as option, can realize hot filling, the maximum filling temperature can reach 95℃.
6. Mold forming lock design can realize bag forming and vertical sealing at the same time, avoid film deviation for beautiful bag.
7. Adopts movable horizontal sealing system, unique sealing pressure balance technology, assures sealing pressure on each line is same, guarantees on each line bags are uniform and beautiful.
8. Intelligent heating devices can automatically adjust the distance between thenselves and packing film, increase packing speed, save product.
9. Adopts air-cooling devices, cools down the hot sealing seams quickly to guarantee quick cutting without burrs.
10. Mold cutters made of imported Japanese steel can provide exquisite shape, neat and beautiful cutting without burrs; long life-span, at least 5 years.
11. Three dinmensional easy tear design guarantees easier opening.
12. Patented film joining and changing system, enables automatic film joining and convenient film roll changing, quick and efficient, save packing film and product.
13. Tele-assistance timely, save service time and cost.
Main technical parameters
| | |
| --- | --- |
| Maximum Width of Film | 900 mm |
| Maximum Number of Lanes | 12 lines |
| Output | 30-60 bags/Min/Line |
| Maximum Filling Range | 40 ml |
| Power | 380 V, 50 HZ, 5 kW |
| Air Consumption | 0.5 ㎥/Min |
| Weight of Machine | 1500 Kgs |
| Dimension(L*W*H) | 1800*2000*2900 mm |
| Packaging Material | Heat-sealable lamination |
Depending on product property and filling volume
Other Picture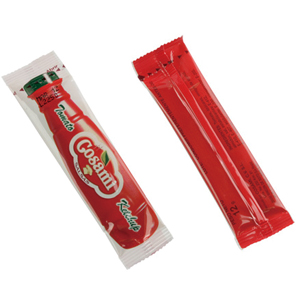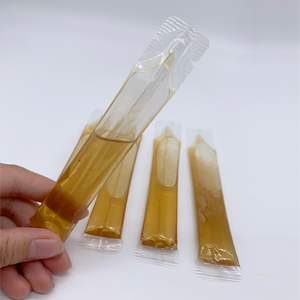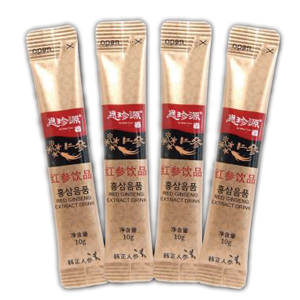 Machine video