Model SR-HR250A
Application
The machine is suitable for packing various kinds of objects like biscuits, pies, chocolates, bread, instant noodles, moon-cakes, soap, industrial parts, paper boxes, etc.

Packing material: heat-sealable lamination, such as PET/VMPET/PE, PET/PE, etc.
Special design type for transporting film, big and easily broken products, adopts bottom reel transporting film-way.
Feature
1. Dual-frequency conversion control, bag length and filling range is adjustable during operation, quick and easy to save time and film.
2. Multi-function self-diagnosis system, convenient to fix according to tips on screen.
3. Adopts smart photocell for automatic tracking, which guarantees the pattern on the packing material is complete and beautiful.
4. Automatic stop when the cutter touches product. Film and product saving.
5. Simple drive system, working stable and reliable, low maintenance.
6. 2 meters long infeed conveyor covered with a high friction anti-slip belt and with a metallic joining strip. Fast assembly/removal and cleaning.
7. Equipped with different type of conveyor to adapt to different product natures.
Main technical parameters
| | |
| --- | --- |
| Max. Width of Film | 260 mm |
| Capacity | 120 pouches/min |
| Suitable Thickness of Film | 0.03-0.06 mm |
| Length of Pouch | 50-200 mm |
| Width of Pouch | 25-100 mm |
| Height of Pouch | ≤35 mm |
| Power | 220 V, 50 HZ, 2.4 Kw |
| Dimension(L*W*H) | 4000 mm X 880 mm X 1450 mm |
| Weight | 650 Kg |
| Thickness of Lamination Film | 65 μm-75 μm |
Depending on product property and filling volume
Other Picture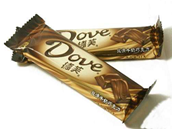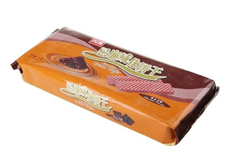 Machine video