Model SR-ZJ250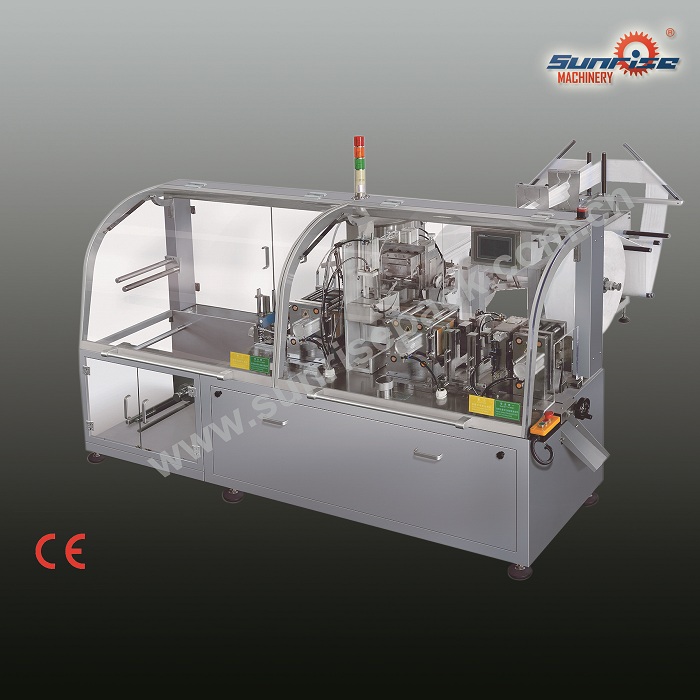 Application
The whole machine adopts integration design of light, electricity and gas, is currently the most advanced one of the paper, non-woven packaging equipment.
It is suitable for four-side sealing of wet wipes, alcohol swab and pad, disinfect cloth, etc.
The machine is suitable to be used in the field of restaurant, medicine and hygiene, such as medicine plaster, disinfectants cotton paper, disinfectant napkin, toilet tissue and fragrant tissue, etc.
Feature
1. It adopts light, electricity and air power to control the machine. It warns up when it meets trouble. Safety control instruction.
2. It can set single bag or two bags in row.
3. It can add multi-kinds of liquid, add per liquid into per bag or add all the liquid in the same bag. The liquid is added exactly by metering pump imported from Japan.
4.It is controlled by touch screen PLC controller. lt can be set freely, and it is easy to operate.
5. Closed-door cover as option, it ensures less pollution, less noise, high production capacity, and less rejection. lt is easy to clean the machine and the appearance is beautiful.
Main technical parameters
制袋形状 Bag shape

四边封

制袋尺寸 Single bag size

长 40〜120mm 宽 40〜110mm

Length 40〜125mm, Width 40〜110mm

(按要求设计大小:最大袋宽 220mm.

(Special design. Max.Width:220 mm)

湿巾展开尺寸

Wet tissue unfolded size

长 40~280mm,宽 20~280mm

L40~280mm, W 20~280mm

湿巾折经后尺寸

Wet tissue folded size

视包装大小而定 According to the pouch size

包装膜宽度

Film width

膜宽 80mm〜250mm

Film width 80mm〜250mm

膜卷和纸卷的内芯尺寸

Inside film roller and

tissue roller diameter

Φ 70-75mm

折叠方式

Folded type

横向 10 折、水平 4 折

Max 10 folding vertical, and 4 folding horizontal

生产速度

Packaging speed

60-160 包/分钟(根据包装材料和大小决定)

60-160bags/min(according to the size and component of wet

tissue)

包装材料

Packing material

PE/OPP,PE/PET,纸膜 镀铝膜等复合膜

PE/OPP, PE/PET, paper film,aluminum foil film, etc.

compound film

湿巾材料

Wet tissue material

30-80g/㎡无纺布、无尘纸、湿巾、水刺无纺布

30-80g/㎡ non-woven, air-laid paper, tissue,spun lace

Wet tissue material non-woven fabric etc

电源电压

Powder supply

220V 50Hz 2.25kw

加液范围

Liquid adding range

0〜10ml (加液精度 adding accuracy is 0.01ml)

工作气压

Work pressure

0.6-1.0Mpa 耗气量 air compression≥0.8m3/min

(w-1.0/10 air compression machine is needed)

整机重量

Net weight

1000kg

外形尺寸

Dimension(L*W*H )

2800*2800*1800 mm
Other Picture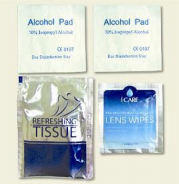 Machine video