Model SR-FSCH-10B
Application
This popular model is designed for packing tea, seeds, medicine granules, and other granular shaped products.
It adopts heat-sealable filter paper bags and laminated film to make double bags at one time.
Feature
1. All stainless steel SS304 cover which meets GMP standard, obtains CE Certificate.

2. One machine can pack double bags, inner bag with string and tag and outer plastic envelope.
3. Convenient to adjust bag size and filling eange. One machine can pack different bag size and filling range.
4. Equipped with antipollution and dustproof device.
5. Equipped with photocell, it can track the mark accurately to make sure the outer bags are complete and beautiful.
6. Equipped with a mechanical hand which can put the inner bag into the outer bag automatically, at the same time change the direction of the inner bag, packing material saving.
7. Ribbon tape printer for production date, expiration date, lot number as option.
8. No film alarm system as option, when the packing material is finished, the machine will stop automatically, packing material and labor saving.
9. Equipped with mixer as option to pack Malaysia herb tea with root, stalk and leaf are mixed together.
Main technical parameters
SR-FSCH-10B

Bag size

Filter bag L:50-75 mm W:50-75 mm
Envelope L:85-120 mm W:75-95 mm

Capacity

25-60 bags/min

Filling range

2-15 ml adjustable (around 2 g)

Power

220 V, 50 HZ, 3.7 kW

Features

Filter bag with thread, tag and heat sealed envelope

Tea-leaf

filtering paper

17-21g/㎡
Depending on product property and filling volume
Other Picture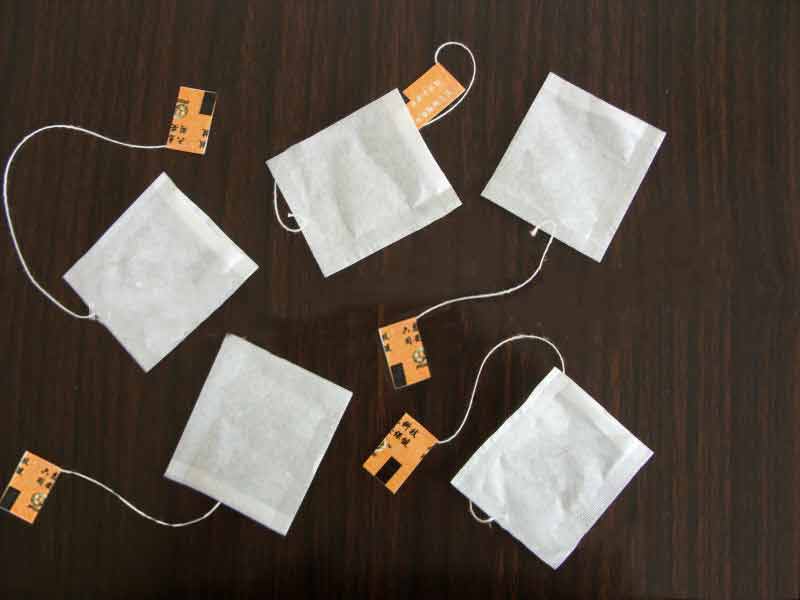 Machine video